The Art of Joy
Beautiful bespoke treasures from Israel and beyond...
Encounter the Creator's spark of wonder!
World Renowned Israeli Artist
Yoram Raanan has been recognized internationally for his compelling artistic style. Each painting tells a story from his Hebrew heritage. As you gaze into the art found in your Shabbat Guide, you may find it strikes you. You are peering into the creative mind of a man in touch with his Creator.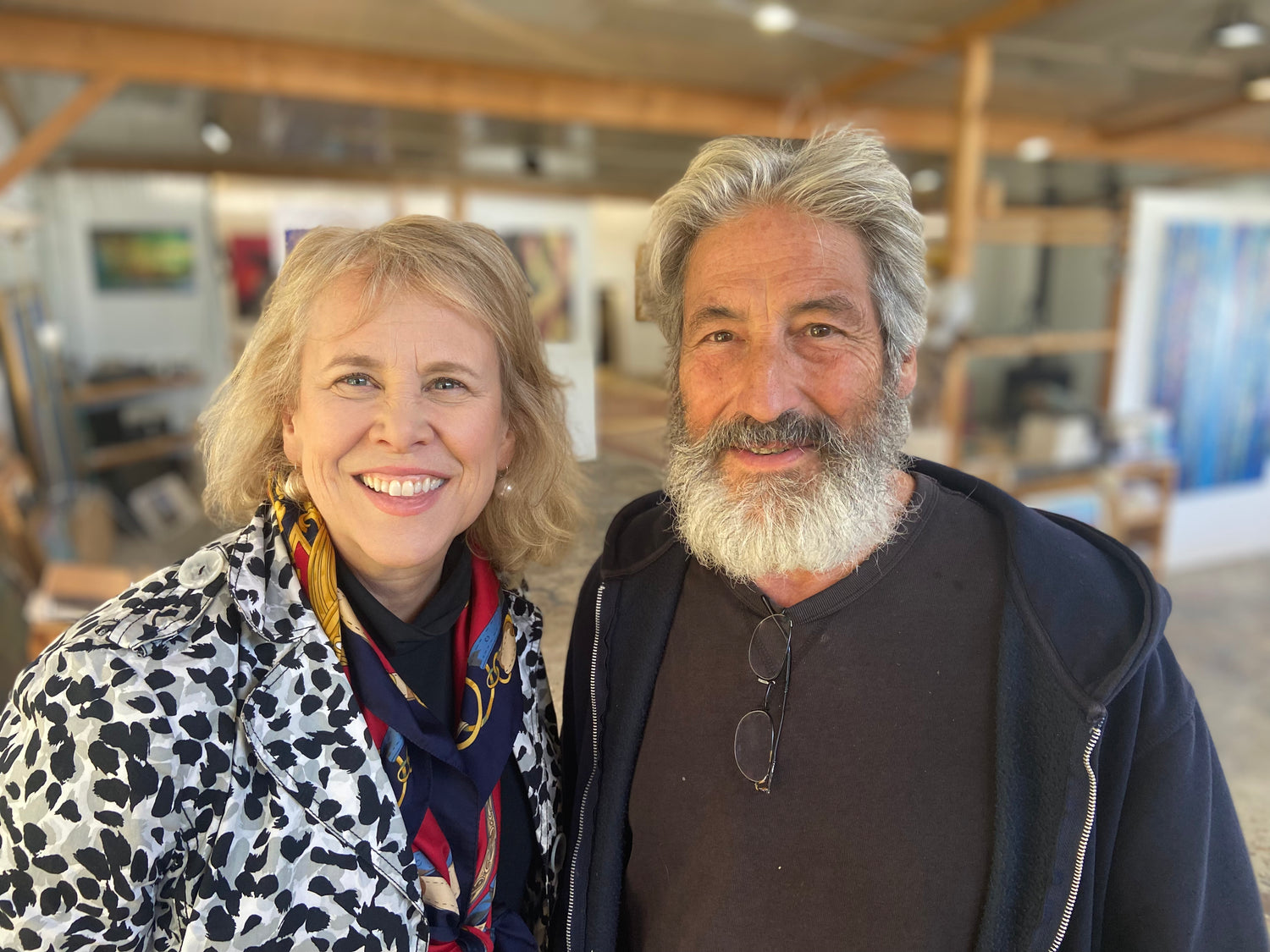 Shabbat Guide features exquisite art from Israel.
In February 2023, Dr. Gayle met with Yoram at his hillside art studio, west of Jerusalem.
Simka Foundation was given the rights to use 13 pieces of art in the Shabbat Guide to represent the 13 months in the biblical calendar. You'll find Yoram's art featured prominently in your Shabbat Guide.
Pre-Order 2024-25 Shabbat Guide
A Canvas Re-imagined
Seven years prior to Yoram Raanan meeting Dr. Gayle, his entire art studio (tucked in the rolling hills of a peaceful village) was engulfed in flames and the world lost more than 1500 paintings from 40 years of creative work. Watch the video here. Simka Foundation is breathing life back into some of these lost art pieces by reimagining them on a new creative canvas: silk scarves, satin bomber jackets and artisan foot stools, to name a few. Each purchase made on this site blesses Israel.
50% of the profit goes directly to bless Yoram Raanan, his family and community. Scripture says (Numbers 24:9) whoever blesses Israel will be blessed!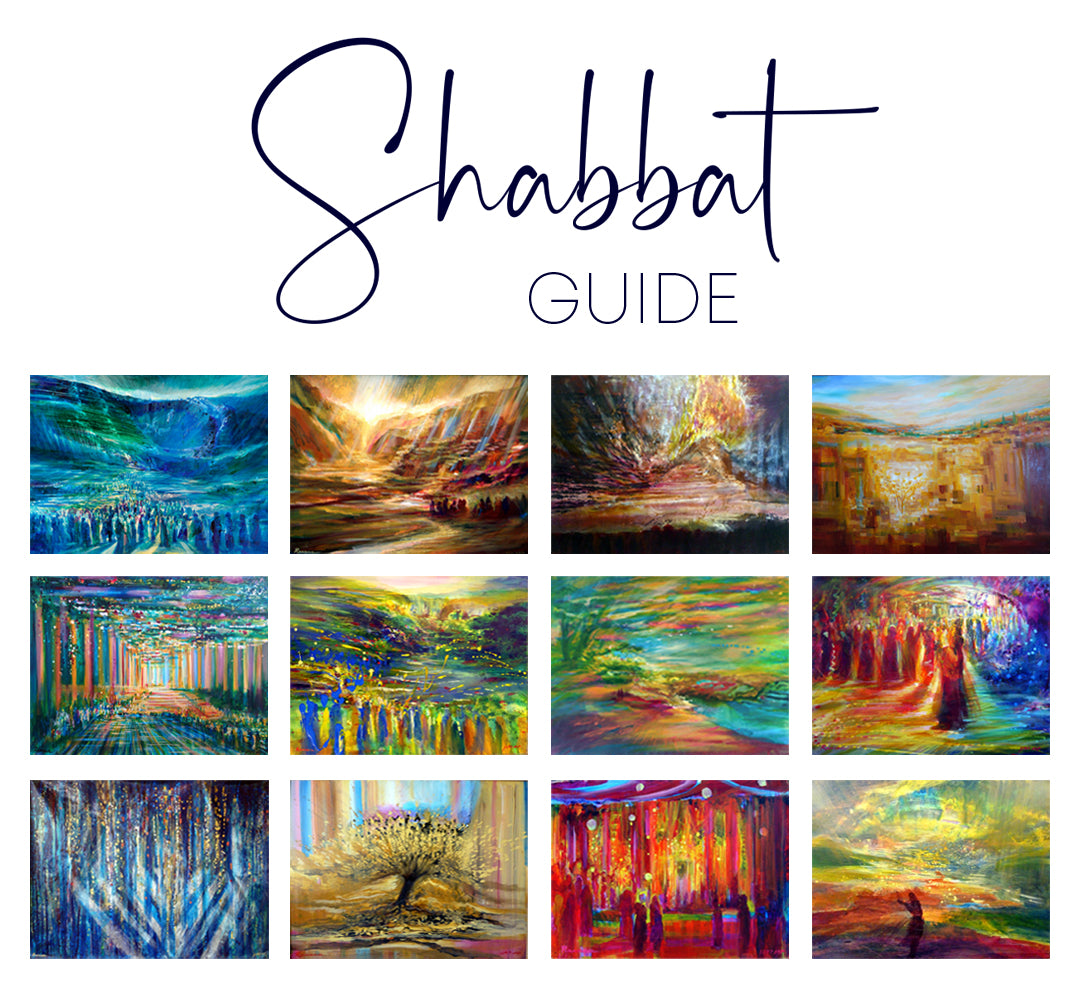 Enjoy Beautiful Art from Israel
Take some time to relax and focus on what matters most.  This simple teaching tool is designed to grow your faith, bring family together and boost joy.  The Shabbat Guide is a one-of-a-kind weekly experience to share. 
The 8.5" x 5.5" notebook is a great size to display and includes luxurious anodized aluminum rings for superior durability and ease of use.  
Pre-Order 2024-25 Shabbat Guide
Don't let another week pass you by.